About Dr. Hosser and Testimonials
Our satisfied customers from abroad's recommendations contain good arguments why you should assign our law office.
About the advisor and DR. HOSSER Rechtsanwalt: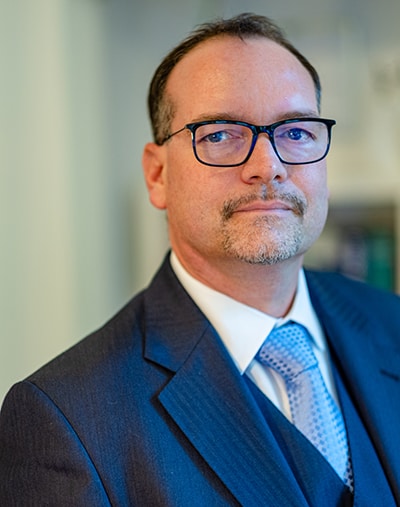 Dr. Marcus Hosser is an experienced attorney-at-law in Germany with a proven track record in providing legal services related to probate procedures. He has extensive knowledge of the laws and procedures that govern the probate process in Germany, and he understands the legal complexities involved. His expertise in this area is unparalleled, as he has successfully assisted numerous clients from abroad in navigating through the complicated probate process.
Registered Trust and Estate Practitioner Dr. Hosser is highly experienced in all aspects of probate, from filing the necessary paperwork to handling disputes that may arise. His ability to stay up-to-date on the changing laws and regulations makes him a valuable asset for anyone looking for guidance in the probate process. He also has a strong commitment to inheritance law-counselling and client satisfaction. He has the strong ambition to guide his English-speaking customers from abroad through the different stages of probate procedures and to assist them with German inheritance tax aspects. He is available to answer any questions or to provide advice.
Overall, Dr. Marcus Hosser is an excellent choice for anyone in need of assistance with probate procedures in Germany. His knowledge and experience make him a trusted partner in navigating through the complexities of the process. He is dedicated to providing excellent service and to striving for a successful outcome for his clients from abroad.
"The legal competence of Dr. Hosser and his team is absolutely top notch; never missing the slightest bit of nuance and analyzing the various aspects of the situation from all angles.
We could not have asked for a more responsive and considerate law firm. Reply time was always within a few hours and never more than 24 hours. Marcus and his team were always there for us. This has been a very emotional time for us and he and his team's understanding of our needs were so much appreciated.
Marcus and his team's knowledge of the Law was what made it all possible to set this case on the right track and that quickly, as well as the ability to analyze all aspects of the case and acting on the best method of approach.
I would absolutely recommend Dr. Hosser without any reservation! He and his team should be the first law firm to be considered. You will never be disappointed."
Dr. Hosser and his team are highly competent and all advice forthcoming tends to be extremely accurate and thorough, taking various perspectives into account to find a solution. The team is very detail oriented, all communication is thorough and always with options and risk assessment relevant to options. With all information available, including risk assessment, decisions are easier to make. Due to the thorough initial assessment and risk evaluation provided by the team, a strategy and appropriate follow through plan was applied at precisely the right strategic points to mitigate any potential risks. I would recommend Dr. Hosser or any member of his team without hesitancy.
I had never expected that one day I would need a German inheritance lawyer until my late aunt passed away and left me her home in Germany. By chance, I contacted Dr. Hosser to assist me with the proper proceedings to sell my late aunts estate, dissolve any bank accounts, fulfill any German inheritance tax duties, and any other matters pertaining to German law. Dr. Hosser and his team were able to deal competently with all matters necessary to complete any requirements on my behalf. They also assisted in scheduling a fair price for me and coordinated any other affairs in conjunction with German law from a distance through email and whenever I requested a phone call. The staff was always polite and helpful in sending papers for me to sign and relaying messages to Dr. Hosser. Dr. Hosser always returned my emails or telephone request promptly. I had to travel to Germany only once to sign papers.
Dr. Hosser and his firm handled everything to my full satisfaction and I would recommend them to anyone in need of a reliable, legal, trustworthy consultant, regarding international inheritance by a German attorney at law.
DR. HOSSER Rechtsanwalt
Bismarckstrasse 61
D-76133 Karlsruhe
Germany