Emergency Kit on German Inheritances
Getting in charge of a German inheritance, a share in a German inheritance or estate and any other benefit which you shall receive from a decedent's German estate is tempting. We understand your trouble with this. Here is kind of a Emergency Kit for the very start.
Those contents cannot and shall not substitute a qualified legal assistance in Germany.
The following facts will help you with this situation and guide you in taking the necessary actions:
Make use of your own sources in order to learn to know more about the estate
Having said that, as a foreigner you might be overwhelmed with an attempt to settle the German estate from abroad. This does not mean that you cannot do anything. If you have persons available whom you can ask what the facts and circumstances are, it will be very helpful to contact those persons in order to prepare any initial consultation. One example is to investigate where the decedent had his last habitual residence and, if possible, also what his or her most valuable possessions at the date of death were.
Testamentary dispositions existing or intestate succession?
As it comes to cases of succession, it is always of largest importance to know if the decedent had executed any last will and testament or signed a (German law) inheritance contract, on the one hand, or if this is about an intestate succession on the other hand.
Contents of last will and testament or other testamentary dispositions
It is obvious that when you positively know that a last will and testament or any other testamentary disposition was executed by the decedent, learning to know the contents of it, is most relevant. In most cases, this is not the same as any mere announcement by a decedent that he or she is willing to leave you significant part of his or her estate.
Practical Assistance in certain respects by an attorney-in-fact on site
Regardless of whether you assign a professional to provide legal assistance to you in Germany, it always makes sense to find out if someone had taken care for the decedent's financial affairs and furthermore, if said person would be in a position to assist you either. Sometimes, it can be the neighbor, who had a key to the decedent's house or flat. In other cases, there even was an attorney-in-fact in place, who has very detailed information. In some special constellations, the person on site might be one possible counterpart.
Applicable inheritance law's determination and interpretation of last will
In most of the international succession cases, the applicable inheritance law's determination (by a professional) is a very important first step on the way to understanding the last will and testament's legal meaning. Even after that has been done, in many cases the last will and testament's contents need to be interpreted (by a professional, either) in order to determine what the concrete legal results might be.
Need to prove your position as a sole or a co-heir of the German estate
In order to prove your position as a (co-)heir in relation to German banks, the land registry office or other authorities or third parties in Germany, you will need a German certificate of inheritance or a German certificate of heirship (Erbschein). This official document is issued by the competent probate court upon a respective application. The probate court will check the inheritance law-situation before it issues the certificate of inheritance. The procedure is formal and the correspondence takes place in German.
Acceptance of appointment by a foreign court as an executor or an estate trustee?
With all regularity, any foreign court-document or certification like a letter's testamentary or a grant of representation will not be accepted by German banks or authorities in order to proof a person´s position as an executor for a last will and testament. This even is true, when on top of a respective foreign court-certificate, the last will and testament´s original with the appointment of an executor or estate trustee included, is presented.
Need to prove powers as an executor in Germany for assets in German estate
Your position as an executor of the last will and testament, in relation to the (assets in the) German estate, with all regularity needs to be proved with a so-called certificate of executorship or cer¬tificate of execution, which can only be issued by a German probate court. Comparable with the procedures to obtain a German certificate of inheritance, an application for a certificate of executorship (Testamentsvollstreckerzeugnis) is required.
The language in which German courts correspond, with all regularity is German
With all regularity, the language in which court procedures in Germany take place and the respective correspondence, either, exclusively is German. This is even stated in the relevant German act about the court system in Germany. Usually, a person who writes in English to a German probate court is asked to correspond in German with the court.
Initial consultation with a German attorney-at-law or certified inheritance lawyer
In the majority of cases of succession, a possible heir or beneficiary from abroad should seek an initial consultation by a German attorney-at-law or even better a German certified inheritance lawyer. In an initial consultation by phone or video-call, you can outline the facts and circumstances, which you have been able to figure out. The German certified inheritance lawyer will ask you questions and can tell you his preliminary impressions. Such an initial consultation only is the very start and cannot replace a legal counselling.
German inheritance tax-aspects are of large relevance for possible heirs
Dr. Marcus Hosser is a Certified German Tax Lawyer and can assist with inheritance taxes.
Difficulties with a German inheritance's settling or administration and with inheritance taxes
Common examples of German assets in a decedent's estate are German immovable property (real estate), a German bank account or a security deposit, or, in some cases, even shares in a German business company or in a German corporation.
Additional issues of importance are the coordination with the German inheritance tax office, potential applications for German inheritance tax purposes, and, even more important, the proper and timely fulfillment of your inheritance tax duties in Germany.
It might also become necessary to raise claims against other persons who participate in the decedent's estate or who are in possession of certain assets from the estate, or even to take part in estate litigation procedures in Germany.
The defense against claims, e.g. from persons who believe themselves to have a compulsory portion (Pflichtteil) in the decedent's estate, or from other creditors of the decedent, might also be of relevance for you. Professional assistance can help to avoid a rather costly law suit in Germany.
Watch our short video:
Orientation Guide for the Settling and Administration of an Estate in Germany
We understand your very difficult and tempting situation. On top of the grief and the hard time which you most likely have after the decedent's passing away, you have the task of settling an estate or a share in an inheritance in a foreign country, namely here in Germany.
Regardless of whether you can speak and/or read German, you should seek professional assistance with the various procedures that usually become necessary in Germany: Correspondence with third parties in Germany (e. g. banks) or German authorities, the German probate court and – if necessary – even an application for a German official certification by means of which you can prove your position as the decedent's heir (i. e. an Erbschein) or as the executor under the last will.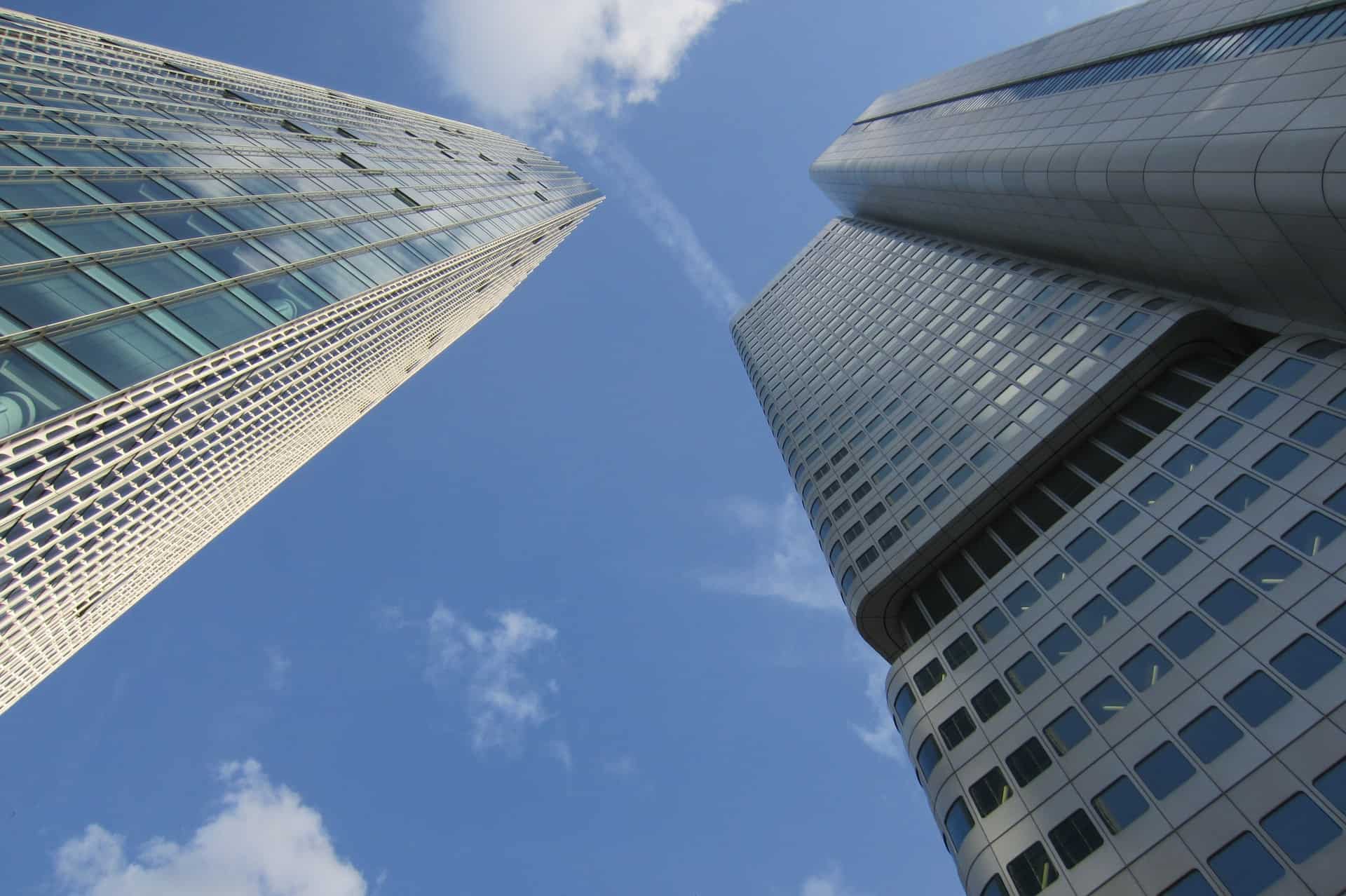 Even for native speakers who reside in Germany and for cases of succession without any connections with a foreign country, it is very difficult for a juristic lay-person to deal with the courts and authorities in Germany. Furthermore, especially the various Anglo-American systems for an estate´s settlement, e. g. those in the U. S., in Canada and in Great Britain are completely different from the one pursuant to German laws.
The legal situation for possible special legacies for your benefit is slightly different, but nevertheless complicated and you should also be fully aware of your rights and duties as a legatee.
With all regularity, this need for legal consultation makes professional assistance advisable, either.
Apart from the German inheritance law and inheritance tax law aspects, for most of our customers from abroad it is very important to have us on their side as experienced advisors, upon the recommendations of whom they can rely.
Our long-term (international) experience with an estate or share in and inheritance's settlement, also in foreign countries, is always a benefit for our customers, although we cannot lead such procedures abroad on our own.
In many cases, this experience with international successions allows us to explain the legal situation and the recommended next steps by making reference to the different, but in a broader sense often still comparable legal situation in the customer`s country.
Sometimes, the client`s knowledge to have a partner here on site in Germany in his or her team makes it much easier to get through the often lengthy and partly stressful proceedings. We are experienced with counselling our customers from a distance by means of legal advise in writing, often emails combined with calls or video calls in order to discuss any upcoming questions.
Many of our law firm's clients reside abroad and do not have the opportunity or ability to come to Germany in a timely manner to take care of the German inheritance and other matters. In many cases, our professional assistance can even make that evitable.
For our clients from abroad, we offer conference calls or even video calls (no special technical equipment on your side needed). Those technical opportunities in combination with email correspondence allow us to stay in close contact with our clients from foreign countries.
DR. HOSSER Rechtsanwalt
Bismarckstrasse 61
D-76133 Karlsruhe
Germany