FAQ
Find answers to the most common questions on German probate law
You have a case and want to place an individual question? Click here and request a consultation!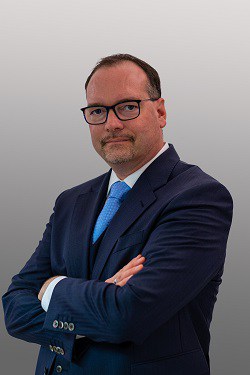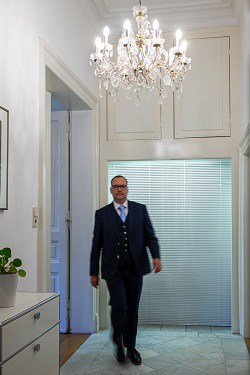 Are probate procedures (Nachlassverfahren) before a court in Germany required in any thin kable constel lation?
Although the answer is no, with all regularity probate procedures in Germany are
required, regardless if there is a testamentary disposition existing or an intestate
succession. The most relevant exemptions, for which no probate procedures are required are: a German notarial last will and testament or an inheritance contract, which has formally been opened-up or alternatively, there neither are bank nor security deposit accounts in the German estate, nor any German real property.
Will German banks or authorities be fine with a presentation of the last will by me?
No, with all regularity, the lastwill and testament's (original's) presentation in relation to a German bank is not sufficient. With all regularity, a German bank will not even provide any information about existing accounts etc., based on the mere presentation of the last will, except a German notarial last will and testament, together with the minutes about its formal opening-up by the probate court can be presented to the German bank.
How can I prove my position as a sole or a co-heir of the German estate?
ln order to prove your position in relation to German banks, the land registry office or other authorities or third parties in Germany, you need a German certificate of
inheritance or a German certificate of heirship (Erbscheln). This is an official document which is issued by the competent probate court, only up on a respective application for said certificate. The probate court will check the inheritance law-situation before it issues the certificate of inheritance. The procedures are very formal and the correspondence exclusively is in German.
Will my appointment as an executor or estate trustee be accepted in Germany?
With all regularity, any foreign court-document or certification like a grant of probate or a grant of representation will not be accepted by German banks or authorities in order to proof a person's position as an executor for a last will and testament. This even is true, when on top for a respective foreign court-certificate, the last will and testament's original with the appointment of an executor will be presented, either.
What do I need to prove/exercise my powers as an executor in Germany?
Before proving your position as an executor of the last will and testament, in relation to the (assets in the) German estate, you need a so-called certificate of executorship or cer-tificate of execution, which can only be issued by a German probate court. Comparable with the procedures in order to obtain a German certificate of inheritance, an application for a German certificate of executorship (Testamentsvollstreckerzeugnis) is required. In cause of the respective court-proceedings, the German probate court will check, if a named executor was validly appointed by the testator and which powers said executor has in relation to the assets in the German estate.
Are the inheritance law rules of my country applicable in Germany, either?
Even in constellations in which any probate court in your country already issued a decision about your (valid) appointment as an executor, this does not mean that the respective foreign law-provisions are applicable in relation to the German estate. The situation rather is, that the law which is applicable to the inheritance, namely for the succession into the respective assets of the German estate, must be determined under the provisions of the EU-Succession regulation, which is a part of the German private international inheritance law rules.
Can I correspond with the German probate court in English?
With all regularity not, as the language in which court procedures in Germany take place and the respective correspondence, either, is German. This is even stated in the relevant German act about court proceedings in Germany. Usually, a person who writes in English to a German probate court will get a German-language letter as an answer with a request to correspond in German with the court.
Will I in any case have to travel to Germany in order to settle the German estate?
No, although we cannot promise, that all of the legal measures in order to settle the German estate can be dealt with from abroad, in most of the cases it is possible to deal with the respective tasks at hand from your country. This nevertheless does not mean, that you will not have to travel within your country, example given to a German ambassy or a German consulate general in order to have certain documents certified or even notarized by a German consular officer.
Which services will the German Missions in my own country provide?
It is important to understand, that the German consulates general or the embassy neither are legal advisors of yours nor is it their (main) task to assist you with the settlement of an inheritance in Germany. What the German embassy or special German consulate general must do is to notarize a so-called affirmation in lieu of oath, which regularly is a pre-condition for a German certificate of inheritance´s issuance by the competent probate court. Apart from said notarizations, German missions can basically assist to prepare an application for a German certificate of inheritance, but the lead-times are pretty long and those preparations do not cover the subsequent procedures before German courts.
Do I have to pay any inheritance tax in Germany?
Such a duty is possible. Any duty to pay German inheritance tax must be checked in the concrete case. A very important aspect for that is, if any inheritance tax liability in Germany exists. If so, a number of preliminary questions must be answered, before one can tell which German inheritance tax will become due.
Is there any obligation to file inheritance tax returns for foreigners?
Basically, the duty to file an inheritance tax return in Germany or to fulfil other duties pursuant to German inheritance tax law, does not only exist for Germans or for persons who are based in Germany, but they also apply for foreigners. In fact, the German inheritance law-rules do not even care, if the respective foreigner is aware of his or her duties pursuant to German inheritance tax law. Therefore, it is important for a possible heir or beneficiary for a German inheritance, to seek assistance also in the field of German inheritance tax law, in order to prevent bad surprises, e. g. through an accusation that tax duties in Germany have been breached.
Do the banks take care for the transfer of funds in a bank account to me as a heir?
In general, it is not a German bank of the decedent´s or testator´s role to go start any process so that finally the bank will feel able to transfer funds to your foreign bank account. In order to give you an impression, what the situation is like, the bank will rather ask you for a certificate, which was issued by a German court, in order to prove your power of disposition about the funds in the inheritance, and it will request a tax clearance certificate´s presentation, before it considers any money transfers to a foreign country.
Will a German bank transfer the money based on a certificate of inheritance?
Even after a German certificate of inheritance´s or a German certificate of executorship´s presentation, combined with the request to transfer funds from the estate to any foreign acquirer of the estate, German banks ask beneficiaries from abroad for a tax clearance certificate´s presentation in order to get rid of their otherwise assisting liability for the proper inheritance taxes´ payment in Germany.
How long will the initial consultation (video) call be?
The initial consultation will take up to 45 minutes. This is the time which Dr. Hosser can spend for the statutory fees. Those 45 minutes of time usually allow to present the most relevant facts and circumstances to us as advisors and will allow us to inform the customer about our initial impression and one possible approach for a solution.
Who is Dr. Marcus Hosser, TEP - German Attorney-at-Law?
Dr. Marcus Hosser, a German Attorney-at-Law and German Certified Inheritance Lawyer and German Certified Tax Lawyer, provides highly specialized legal consultation for international cases of succession. As an attorney certified in two fields of law in Germany, he can also counsel about international German inheritance law questions and international inheritance tax law issues (including German double taxation treaties in the field of inheritance tax and estate tax law). In addition, Dr. Hosser is a Trust and Estate Practionier.
What experience do you have with international successions?
Dr. Hosser has years of experience with international succession cases, including estate administrations by executors from abroad. Dr. Hosser also deals with international estate planning, through which he is familiar with many of the potential pitfalls and also solutions to many legal problems. He has published articles about "The return on investment in international succession planning" and about the EU Succession Regulation in English.
Why is Dr. Hosser the right partner to help you?
Dr. Hosser and his law firm offer more than just highly sophisticated legal advice. We achieve personal contact with our customers from abroad through video conferences and phone calls. Furthermore, we strive to help our clients be well-informed so they can be confident in making their own decisions.
Why should we select a Trust and Estate Practionier (TEP)?
Full members of the Society of Trust and Estate Practioniers (STEP Ltd, London) are the most well-versed professionals in the field, with international experience in the legal subfields of trusts, estates, and connected tax law questions. For cross-border inheritances, it is essential to involve an advisor with this level of knowledge and expertise.
Is any study of documents in advance included in the initial consultation?
No, with all regularity we do not study any documents before an initial consultation. If, in specific cases, it appears to be required to study certain (selected) documents prior to the video call, the 45 minutes for the video call would be reduced by the time which Dr. Hosser needs to read through the selection of documents. The initial consultation's main purpose is to discuss the facts and (some of the) legal circumstances and it therefore can only provide the customer with a first impression from a professional. When the customer and we decide to continue, we will be glad to read through documents.
Will I be charged for an initial consultation by Dr. Hosser or is it for free?
For an initial consultation, we have to charge our customers with EUR 190 plus EUR 20 expenses, each plus German Value Added Tax (at present 19 per cent) on the overall amount, which makes EUR 249.90 with German VAT included. Initial consultation meetings with a German attorney-at-law are not for free, but the beginning of our (non-gratuitous) consultation. EUR 190 plus EUR 20 expenses, each plus German VAT is the rather low statutory fee for such initial consultation meetings about complicated legal topics like succession or estate planning matters, amongst others because of the (future) inheritance's international context and/or the (video-)call will be in English language.
What is the procedure of booking, making the payment, scheduling the (video) call?
You can simply book an initial consultation call over our web page by using the button "Consultation". We will receive your wish for an appointment, then, and you will receive our invoice for the initial consultation call in due course after your booking. After the payment will have been completed, we will send you an email with the invitation to the (video) call with Dr. Hosser. This email will contain instructions on the video-conferencing system which we use and how it works, as well as the access details for the (video) call.
DR. HOSSER Rechtsanwalt
Bismarckstrasse 61
D-76133 Karlsruhe
Germany