Testimonials and about Dr. Hosser
Our satisfied customers from abroad's recommendations contain good arguments why you should assign our law office.
"The legal competence of Dr. Hosser and his team is absolutely top notch; never missing the slightest bit of nuance and analyzing the various aspects of the situation from all angles.
We could not have asked for a more responsive and considerate law firm. Reply time was always within a few hours and never more than 24 hours. Marcus and his team were always there for us. This has been a very emotional time for us and he and his team's understanding of our needs were so much appreciated.
Marcus and his team's knowledge of the Law was what made it all possible to set this case on the right track and that quickly, as well as the ability to analyze all aspects of the case and acting on the best method of approach.
I would absolutely recommend Dr. Hosser without any reservation! He and his team should be the first law firm to be considered. You will never be disappointed."
Dr. Hosser and his team are highly competent and all advice forthcoming tends to be extremely accurate and thorough, taking various perspectives into account to find a solution. The team is very detail oriented, all communication is thorough and always with options and risk assessment relevant to options. With all information available, including risk assessment, decisions are easier to make. Due to the thorough initial assessment and risk evaluation provided by the team, a strategy and appropriate follow through plan was applied at precisely the right strategic points to mitigate any potential risks. I would recommend Dr. Hosser or any member of his team without hesitancy.
I had never expected that one day I would need a German inheritance lawyer until my late aunt passed away and left me her home in Germany. By chance, I contacted Dr. Hosser to assist me with the proper proceedings to sell my late aunts estate, dissolve any bank accounts, fulfill any German inheritance tax duties, and any other matters pertaining to German law. Dr. Hosser and his team were able to deal competently with all matters necessary to complete any requirements on my behalf. They also assisted in scheduling a fair price for me and coordinated any other affairs in conjunction with German law from a distance through email and whenever I requested a phone call. The staff was always polite and helpful in sending papers for me to sign and relaying messages to Dr. Hosser. Dr. Hosser always returned my emails or telephone request promptly. I had to travel to Germany only once to sign papers.
Dr. Hosser and his firm handled everything to my full satisfaction and I would recommend them to anyone in need of a reliable, legal, trustworthy consultant, regarding international inheritance by a German attorney at law.
About the advisor and DR. HOSSER Rechtsanwalt: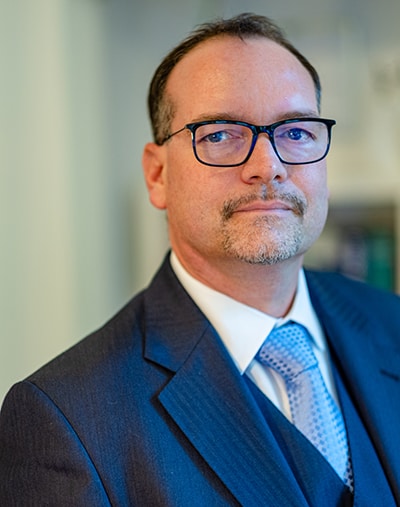 Dr. Marcus Hosser, TEP, is a German attorney-at-law, a German Certified Inheritance Lawyer and on top of that a German Certified Tax Lawyer. The doctorate in law from the University of Mannheim/Germany was granted to him in 2007. Furthermore, he has been a full member of the Society of Trust and Estate Practitioners (STEP Ltd., London) and thus allowed to add the abbreviation TEP for Registered Trust and Estate Practitioner to his name, since the year 2011.
He is a Certified Advisor for Company Successions (ZentUma, German registered association) and an Executor for Last Wills and Testaments (DVEV, German registered association), either. Dr. Hosser had started his career as a German attorney-at-law at two very well-respected large law firms in Stuttgart and Frankfurt, for which he had worked for a period of around six years.
He established his law firm DR. HOSSER Rechtsanwalt in Frankfurt am Main in 2011. The branch-office in Karlsruhe was established not long after that. Since its establishment, DR. HOSSER Rechtsanwalt has focused on the consultation of private clients, with a specialization in the legal field of international inheritances and international succession planning.
Dr. Hosser counsels private clients from Germany and from abroad in English or German language. His law firm DR. HOSSER Rechtsanwalt is experienced with counselling in international context for customers from abroad. We have assisted many clients from abroad with the settlement of estates in Germany and also assisted with a number of foreign estates' settlings.
DR. HOSSER Rechtsanwalt
Bismarckstrasse 61
D-76133 Karlsruhe
Germany